davidl on November 19th, 2010
Jay Rockefeller (D-WV) too stupid to be Senator: More than just retransmission consent ailes our television markets. We need new catalysts for quality news and entertainment programming. I hunger for quality news. I'm tired of the right and the left. There's a little bug inside of me which wants to get the FCC to say […]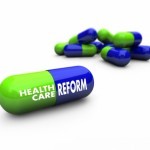 Question #1 during much of the Health Care Debate was: "Why the rush?".
I should have seen it at the time, but now, it is clear to me just how important it was for Democrats to pass Health Care Reform, in any condition. Even torn to shreds. Getting it done early in 2010 was absolutely essential.
Because that was the one chance that Democrats had of holding seats in November.
It's a gambit that tries our souls and puts folks on both the left and right on edge. By completing the effort early in the year, Democrats have essentially taken ownership of the election, or at least taken a position that gives them a stronger political advantage. That is, stronger than they would have had if they had tried and failed to complete the work, or completed it in late summer or early fall.
The manner in which Republicans play this out over the next several months will have a greater impact than anything. Even though a majority of Americans opposed the Democrats plan, ultimately the tide will shift on the perceived benefit of those in the middle. Already, some Republicans are seeing the challenge of continuing to fight this head on.
Now, instead of fighting against a bad idea, instead of promoting a smarter model for Americans to address the real Health Care issues at hand, Republicans who go all in with […]
Continue reading about Democrats Took A Gamble – Republicans Need To Take Care