Eric Florack on November 20th, 2010
The the big news story for the last couple of weeks has been the IPO of General Motors .  They managed to raise something on the order of $20 billion last week selling literally millions of shares owned by the Federal government and reducing the Federal government's share of General Motors to 33% down from […]
Continue reading about GM IPO: The Result of Grand Theft Auto?
DJ Durant on January 3rd, 2010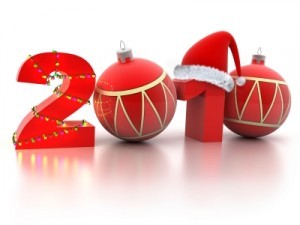 Goodbye 2009! Hello 2010!
Nearly everyone I talk to expresses relief at the end of 2009. It would be a good year to forget, that is, if we didn't have to deal with the consequences of decisions and actions that will reverberate throughout the rest of our lives.
But it's a new year now, so no doom and gloom. I'll leave that to our President, and let me point out that he's good at it! I'm not one to make resolutions, but there are several that I've made this year:
Read more
Write more
Laugh more

[…]