The President too stupid to understand irony, continues to kick butt,his own, via RCP (video at the link): "I don't sit around just talking to experts because this is a college seminar, we talk to these folks because they potentially have the best answers, so I know whose ass to kick." No Mr. President, you […]
Continue reading about Mr. President Does Your Butt Hurt Now?
Justin Arnold on June 8th, 2010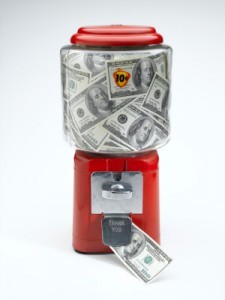 Gross Domestic Product, unemployment, consumer confidence, bond ratings — the state of a nation can be measured using a series of black and white numbers, and while these tell a large part of the story they leave out a great deal. Every country has in a sense its own unique collective personality built from the attitudes of its people and their shared traditions and history. The journey that this country has taken from its inception to its current greatness has been made possible not by good economic indicators, but by the traits we have carried with us along the way. Through both high points and hard times we have been bolstered by a certain toughness, resolve and indeed a stubbornness that is uniquely American. Regardless of generational ideological shifts it is the retaining of these traits that is paramount in securing our future. Increasingly it is becoming less true that "tough times make for tough people" and more accurately put "tough times make for weak and dependent people." The Left wing in this country is on the verge of answering The Greatest Generation with the creation of The Glass Jaw Generation, unable to take a punch and become stronger for it. If this is allowed to occur, the final blow to the empire will have been dealt. So as Paul McCartney wrote and Ringo Starr once sang, "Lend me your ears and I\'ll sing you a song, and I\'ll try not to sing out of key".
While the following will not be out of key, it will certainly be at times ugly and displeasing. Just as the fields of Philosophy and Psychology have as a main tenant self-introspection, any useful political theory must be crafted only after a look in the mirror. Even the most […]
Continue reading about The Necessity of Consequence: The Pitfalls of the Givernment
Welcome to the would have been longer Scramble. Might get my first version up it it can be recovered. Juan Williams rips Obama administration, from Fox News, via Jennifer Rubin, Commentary: I think the problem here is this is an administration that, as Hillary Clinton famously pointed out, you may not want to have answer […]