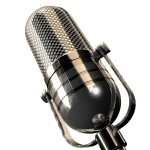 Today will be the third (and final) week sitting in for Tim Albrecht at The Bean Walker Live on Des Moines Local Live/Mac's World Live. I have a number of interesting topics to share today, including the news about the possible Democratic opponent to Chuck Grassley, the Iowa Attorney General's plans for staff cuts, oddities, and of course we'll talk about Health Care Reform.
I'm hoping to have a local heart surgeon join us to discuss some of the costs embedded in the current system, and talk about ways we can address those costs.
Continue reading about Art Hosting Internet Radio Show Final Week (For Now)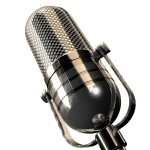 This week, once again, I will be hosting the internet rafio show The Bean Walker Live at Des Moines Local Live! The show airs Tuesday from 3:00 PM to 5:00 PM. During the first hour we will be talking about the Iowa Gubernatorial Candidate Forum this past weekend, the situation with the Iowa state budget, and Friday's CBO report on the benefits of Tort Reform. During the second hour, we will have Pastors Quintin Stieff and Dan Wentworth from Valley Church in West Des Moines to talk about a new program at Valley Church called "Love You Des Moines!".
Join us!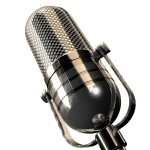 Update! Link to podcast of today's show!
Last Tuesday (September 29), I hosted the second half of Tim Albrecht's program "The Bean Walker Live!" on Des Moines Local Live, and today begins 3 weeks of hosting the program in full while Tim concentrates on getting married!
On today's show, during the first hour I will have Shane Vander Hart from Serve Our Youth Network to share about the volunteer opportunities they have and how they cooperate with local government to impact the lives of high-risk kids in the Des Moines Metro area.
During the second hour […]
Continue reading about Art Smith Hosting Internet Radio Program! (Promoted From TCR:Iowa)