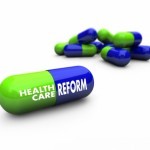 We are going to try and keep it simple on this one.
The bill stinks.
Put aside the fact that it expands Medicare.
Put aside the fact that it establishes coverage mandates (you will be forced to buy health insurance somehow).
Put aside the fact that it is a colossal power grab for an industry that has been well managed by the states for a long time.
Put aside the fact that it will increase taxes.
Put aside the fact that it will dramatically increase the cost of insurance for everyone (and they sold this to us originally as being needed to stop the soaring cost of insurance!).
Put aside the fact that it will wreak havoc on the tax code, balloon the size of the IRS and increase the size of corporate tax management teams (which will increase consumer costs in all industries).
Put aside the fact that this bill is overloaded with earmarks… in a bill that was intended to bring equality in health care.
Put aside all of those issues and focus on the one true deception that will be broadcast throughout the weekend and coming weeks: that the Congressional Budget Office has determined that the bill will have a reducing impact the deficit.
The lie here is that although the Federal deficit will […]
Continue reading about The Senate\'s Health Care Reform Is Abysmal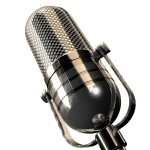 This week, once again, I will be hosting the internet rafio show The Bean Walker Live at Des Moines Local Live! The show airs Tuesday from 3:00 PM to 5:00 PM. During the first hour we will be talking about the Iowa Gubernatorial Candidate Forum this past weekend, the situation with the Iowa state budget, and Friday's CBO report on the benefits of Tort Reform. During the second hour, we will have Pastors Quintin Stieff and Dan Wentworth from Valley Church in West Des Moines to talk about a new program at Valley Church called "Love You Des Moines!".
Join us!