Eric Florack on March 24th, 2015
First stop this morning was in New Paltz New York, essentially within shooting distance of McPhillips. I regret my schedule doesn't leave me enough time to offer him some coffee. It would be an interesting meeting, I think. I managed to get a late start to the week, so I will probably be out until […]
Continue reading about Nightly Ramble: Minimum Wage, Those Who Don't Vote
DJ Durant on February 4th, 2010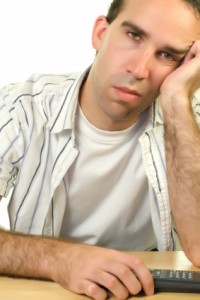 President Obama has a huge problem: jobs. As in, lack of them. As in, not creating any. He promised them on the campaign trail, and he promised them as part of the $1.2 trillion stimulus package he signed a year ago.
After one year in office, with a huge majority in Congress, he has accomplished remarkably little, which is a relief to a Conservative. He has spent an inordinate amout of time, resources and energy wrangling over socialized medicine and cap and trade, and the unemployment remains stubbornly high.
Tomorrow, employment data will be released for January. Weekly initial jobless claims for unemployment insurance has been running about 470,000, and this week the number hit 480,000. The employment sector will not grow until initial jobless claims fall below 400,000. We're still a long way off.
There are two factors in play. The President has been jawboning big business for the last three years, while on the campaign trail and since his inauguration. Business will not hire workers without some stable signs of an increase in aggregate demand, and as long as this administration sends a […]