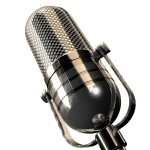 This week, once again, I will be hosting the internet rafio show The Bean Walker Live at Des Moines Local Live! The show airs Tuesday from 3:00 PM to 5:00 PM. During the first hour we will be talking about the Iowa Gubernatorial Candidate Forum this past weekend, the situation with the Iowa state budget, and Friday's CBO report on the benefits of Tort Reform. During the second hour, we will have Pastors Quintin Stieff and Dan Wentworth from Valley Church in West Des Moines to talk about a new program at Valley Church called "Love You Des Moines!".
Join us!
Eric Florack on October 12th, 2009
Welcome one and all to the most intense nightly read anywhere on the 'sphere…The BitsBlog Nightly Ramble. LACK OF ACCOMPLISHMENT: They're starting to recognize, over on the left that the continual campaign mode of Mr Obama is not indicative of any actual accomplishments.  Jules Crittenden takes it all in and opines: It's dawn over Provincetown. […]
Continue reading about Nightly Ramble: SILENCE THE ENEMY!!!!