davidl on October 6th, 2009
It may the greatest love the world has ever seen, Barack Obama's enormous and passionate love for himself.  Jennifer Rubin, Commentary: This is, of course, nothing new. Obama's entire presidential campaign was constructed on nonsensical rhetoric and an inflated sense of his own fabulousness. From "We are the change we have been waiting for" to […]
Eric Florack on October 6th, 2009
Welcome one and all to the most intense nightly read anywhere on the sphere… the BitsBlog Nightly Ramble OBAMACARE PR STUNT FAIL: Charles Hurt at The New York Post WASHINGTON — President Obama yesterday rolled out the red carpet — and handed out doctors' white coats as well, just so nobody missed his hard-sell health-care […]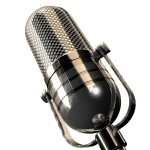 Update! Link to podcast of today's show!
Last Tuesday (September 29), I hosted the second half of Tim Albrecht's program "The Bean Walker Live!" on Des Moines Local Live, and today begins 3 weeks of hosting the program in full while Tim concentrates on getting married!
On today's show, during the first hour I will have Shane Vander Hart from Serve Our Youth Network to share about the volunteer opportunities they have and how they cooperate with local government to impact the lives of high-risk kids in the Des Moines Metro area.
During the second hour […]
Continue reading about Art Smith Hosting Internet Radio Program! (Promoted From TCR:Iowa)